2017
REAL LIFE TEST. An immersive, physical theatre work which plunges audiences into the center of a dystopian world where past and future collide with dizzying force. Exploring themes of governmental control, gender expression and the desire for self-identification, the work questions whether an inherent price must be paid in order to achieve a fully integrated and equal society. Over the course of two hours, audiences are free to explore the highly detailed, sprawling world - encountering performers in group, duet and one-on-one scenarios. Supported in part by the Cucalorus Film Foundation and developed by Motion Picture Show and Nick Kepley.
2016
2015
Short promotional film for "Abraham's Conflict" a future feature film (Tobbot Films LLC). - www.youtube.com/watch?v=jVdiJDPGMQ0

SARUS Festival, dance collaboration with Karola Luttringhaus "Shadows of the Past", Bellamy Mansion Museum, Wilmington NC - vimeo.com/141019135 (Excerpt of the 15 minute piece), www.sarusfestival.org/past-festivals.html (Beginning at 1:13)

"Writing in the Sand", Performance on the beach, Wrightsville Beach NC
2014
SARUS Festival Installation: Paintings and dance collaboration with Alban Elved Dance Company, Cameron Art Museum, Wilmington NC.
2010
Our State Television Documentary on UNC TV, Episode 503, January 2010, Interview during the No Boundaries International Art Colony - www.youtube.com/watch?v=xhzbwGAy66M (Island Inspirations – Janette speaks beginning at 2:35)
2003
Collaboration, Larry Arnold, Jazz, Improvisation, The University of North Carolina Pembroke, Pembroke, North Carolina
2001
Last Night in Pleasantville, Art Reach, Mt. Pleasant, Michigan, December 6
"Blow Your Horn"

This Side of Pleasantry (Performances and Installations), University Art Gallery, Central Michigan University, Mt. Pleasant, Michigan, October 22 - 27

"Litter (Kicking Garbage)" - Kicking garbage

"I Must Forget" - Camouflage, words and motions express ideas of war

"Freedom" - Unable to speak/see, she enjoys freedom when it arrives

"Dancing on the Last Stump" - Alone in the woods she dances
Freedom of Expression Performance, Martha Gault Gallery, Slippery

Rock University, Slippery Rock, Pennsylvania, October 4

Poetry Reading, Delta College, Midland, Michigan, September 20

Poetry Reading, Montana Artists Refuge, Basin, Montana, July 29

Central Michigan University, Tree Sitting Performance, Participant
REAL LIFE TEST, a performance collaboration piece With Motion Picture Show and Nick Kepley – Wilmington NC – 2017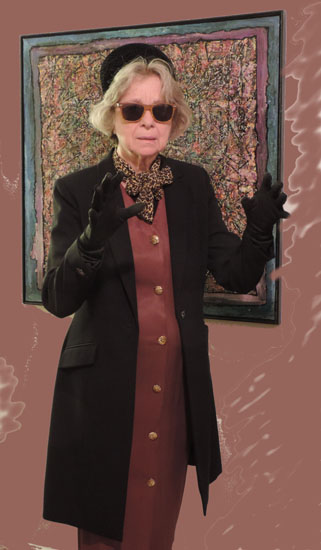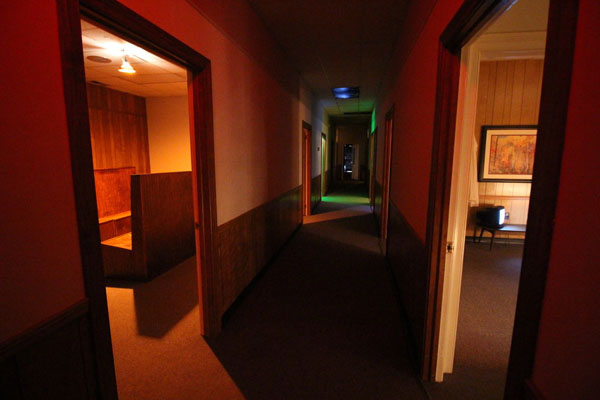 SARUS Festival, dance collaboration with Karola Luttringhaus "Shadows of the Past", Bellamy Mansion Museum, Wilmington NC - 2015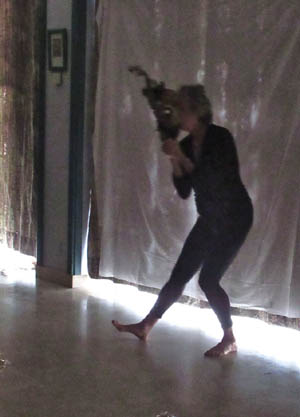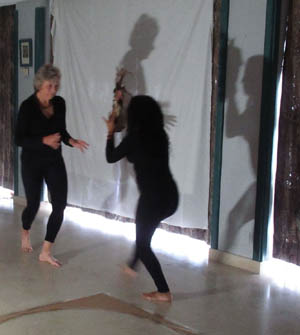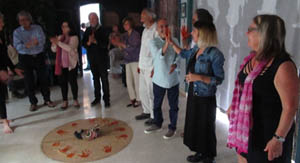 "Writing in the Sand" – Performance on the beach, Wrightsville Beach NC - 2015
SARUS Festival Installation: Paintings and dance collaboration with
Alban Elved Dance Company, Cameron Art Museum, Wilmington NC - 2014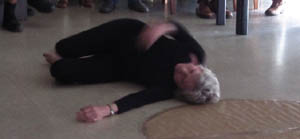 "Litter (Kicking Garbage)" Central Michigan University, Mt. Pleasant, Michigan
"Dancing on the Last Stump" - Central Michigan University, Mt. Pleasant, Michigan